I'm obsessed, nay, infatuated with Anthony Bourdain. I've watched every single episode of No Reservations, read his most recent book, am reading his first book, follow him on Twitter and on Facebook, and try to get him to respond to my tweets basically everyday. Clearly, he's not having it.
That's okay, he's like the dealer to my food porn addiction and I'm still planning to hussy up every buck I have to make sure the supply never runs dry.
Alright, in reality, I like the way he thinks and expresses himself. Sometimes crude, sometimes harsh, almost always sarcastic, but frank and to the point. I appreciate honestly without all the BS. I like the fact that he can sit at a bar in Boston and take shots of whiskey with the locals, and the next week sit down to a typical, yet basic family meal in Vietnam, and have a good time either way. I like that when he's eating, he can get along with everyone (have you seen the Ted Nugent episode?) Yes, he's rough around the edges, but no one is perfect.
So when I heard that he was coming back to the Bay Area, I jumped on my chance to see him live at the Paramount Theatre in Oakland.
I have never seen him on stage before, so I wasn't sure what to expect. The first thing he mentioned as he received a standing ovation upon his entrance was that he was "fucking nervous". There were, of course, a few technical difficulties, and some of his storyline wasn't perfected, but I thought the show was great. I guess not everyone who bought tickets to the show knew what to expect because I saw parents running out of the theatre, young children in tow, when Mr. B started talking about drugs on the show....oops.
Either way, it was fun to see him in person for the first time!
Art deco interior of the Paramount Theatre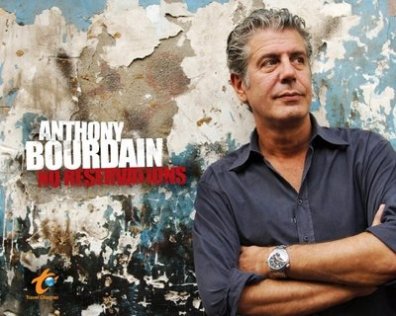 ~C